September is my least favorite month. I don't know if it's some weird sort of PTSD that makes me feel like I have to go back to high school, or if it's the fact that all of nature is dying, or that I'm bitter that I'm a white girl who can't drink Pumpkin Spice Lattes (can't have cinnamon). Whatever the reason, hating fall somehow makes me appreciate its compensations even more. Here are a few of the things I'm loving this month, based on the following categories: products, entertainment, food and drink, and clothing.
Products:
Bath & Body Works Pumpkin Pecan Waffle candles – Even though I can't eat pumpkin spice, I can at least appreciate its scent.
Peeta's Bakery candles from NerdieNifties – Candles and fangirling combined? Yes, please. (The Butterbeer one is pretty great, too.)
Maybelline's City Mini Palette x Shayla – 'Tis the season for golden eyelids. I use the Maybelline Nude palettes year-round, but I like this one in particular for fall because of how pigmented it is.
Bath & Body Works Vampire Blood Hand Cream – I actually reserved the candle, but they didn't save it for me so I got the cream instead. Maybe I'm biased because of how much I love Halloween, but I think this scent ("a chilling blend of blood red strawberry, night blooming jasmine, & dark transylvanian plum!") is one of their best.
Entertainment: 
Dancing with the Stars – This season's cast so fantastic, I don't know who to vote for.
The Great British Baking Show on Netflix – Something about this show is so soothing. The pastel colors? The clips they keep showing of baby goats on the countryside? The accents?
Limitless (TV Series) – It's like the Blacklist crossed with… I don't know, something slightly less intense but funny.
Wishing Day by Lauren Myracle – This book is all about magic and hope and the risk of disappointment. It's middle grade fiction, but it's wise beyond its years in a way that's perfect for slightly disillusioned adults.
"Once upon a time, Natasha allowed herself to [believe in a world where wishes came true]. Then everything fell apart, and it was all so embarrassing and wrong and hurt so much…"

Food and Drink: 
Duncan Hines Perfect Size for 1 – FINALLY CAKE IN A CUP IS MASS PRODUCED. The S'mores and the Decadent Brownie ones are my favorite so far.
Tarot Bean Roasting Co. Le Mat beans – Decaf coffee has never tasted so good.
Giant Eagle White Peach Herbal Tea – I've been hard-pressed to find caffeine free teas that I don't feel the need to add four spoonfuls of sugar to, but this one finally is a winner.
Clothing:
Forever 21 dresses and leggings – I decided a few years ago that I was done with jeans. They never fit right. Forever 21 has been my solution: everything is cheap, and when paired with their long sweaters (which are sometimes even BOGO, by the way), they're perfect for colder weather.
Famous artwork necklaces by BellissimaPendants – These make me feel like I'm strolling through the Louvre instead of stomping through soggy leaf piles.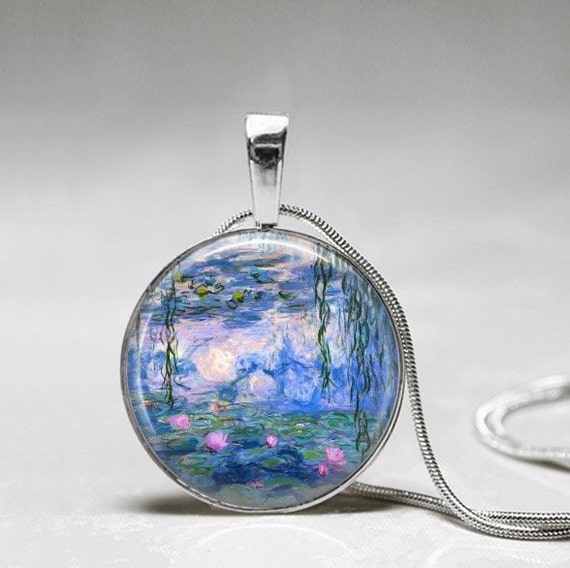 // So that's what I've been enjoying this month. What about you?
What I'm Listening to: Sad Dream by Sky Ferreira