Guys.  Summer's almost here.
Okay, so that little snowflake begs to differ.  In spite of that—or maybe because of it—I've been getting into that summer spirit.  I'm ready for sun and sand and lounging at the pool, which means it's time for some good YA contemporary fiction.  Here are a few of my summery favorites!
The Given: Along for the Ride (or any other) by Sarah Dessen
You know there's gotta be some Sarah Dessen on a summer list.  Warm weather, the beach, cute guys—her books are a summer staple.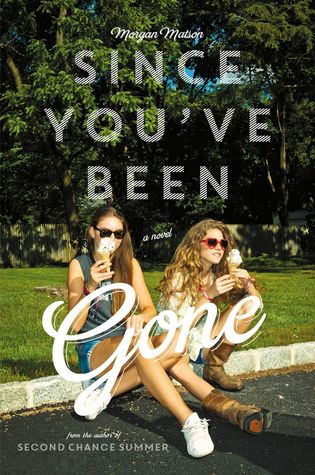 The Inspirer: Since You've Been Gone by Morgan Mattson
Emily has always hidden behind her outgoing best friend, Sloane.  But when Sloane disappears one summer, leaving only a to-do list behind, Emily is forced to leave her comfort zone and try things she never thought she could do on her own—things like kissing a stranger.
I haven't related to a book this much since Rainbow Rowell's Fangirl.  As an extreme introvert, I gravitate towards strong personalities like Emily does—and when those people aren't around, I'm sometimes at a loss.  This book is a reminder of how rewarding it can be to challenge yourself and put yourself out there.  Emily doesn't always succeed in her attempts, and I love that that's okay.  You don't have to be as outgoing as Sloane.  It's the little chances that make the difference.
The Tearjerker: The Story of Us by Deb Caletti
I'm really not the right person for this book.  Cricket is a dog person (I'm soooo a cat person), she's been in a long-term relationship for years (me=never), and between graduating and her mom remarrying, she's going through a lot of change in her life (change gives me hives).  So I think the fact that I can still appreciate this book says a lot about how well it's written.  My soul felt like it was being torn apart and stretched and expanded, and by the end, I started feeling sentimental about all the things I used to hate about Cricket's life—even her dog.
The Annual Reread: Sisterhood of the Traveling Pants by Ann Brashares
These are some of the few books I like to reread every year because they capture that anything-can-happen feeling that makes summer so great.  Very few books focus on the power of friendship, so the fact that these girls stick together even when they're geographically apart is truly magical.
The Vicarious Traveler: 13 Little Blue Envelopes by Maureen Johnson
No money for a lavish European adventure this summer?  No worries, this book has you covered.  Ginny is left some money and piece-by-piece instructions for how to make the most of her time overseas–and how to make the most of life.  All about a somewhat timid protagonist pushing her own boundaries, this book is the perfect cure for your Since You've Been Gone hangover.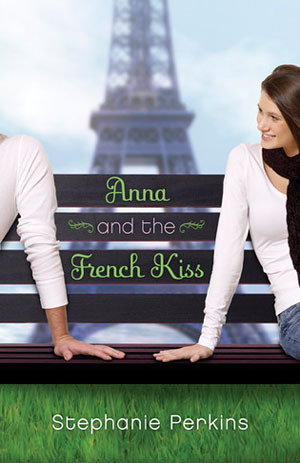 The Wish Fulfiller: Anna and the French Kiss by Stephanie Perkins
What's up with girls being ungrateful for trips to Paris?  (I'm talking about Passport to Paris, where Mary-Kate and Ashley would rather stay home for their stupid Spring Fling dance, or Monte Carlo where Selena Gomez is so unimpressed with Paris that she ditches it.)  Anna isn't happy about being shipped off to boarding school in France—until she meets Étienne.  I read this book a few years ago so the details are a little hazy, but I remember getting swept up in the beautiful city and in romance, so it's first up on my summer TBR 😀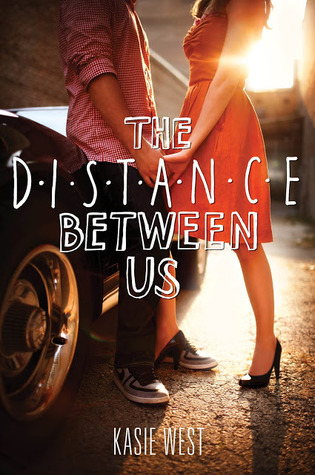 7. The Guilty Pleasure: The Distance Between Us by Kasie West
Sarcasm.  Money.  Porcelain dolls.  Need I say more?
I do?  Okay.
Despite her mother's disdain for rich people, Caymen starts spending time with wealthy Xander, whose dad owns a chain of hotels.  Together they have "career days" to figure out what they want to do with their lives, even though Caymen is sure that Xander will lose interest in her after the thrill of the chase has worn off and that the scruffy rocker who likes her is the better choice.  Lighthearted and fluffy, this is the perfect poolside read.
What I'm Listening to: Runaway (U&I) by Palastic feat. Josh Roa