I don't know about you, but I constantly find myself getting into reading slumps.  It's like trying to find something to watch on Netflix: you know there has to be something good out there, but finding it feels impossible.
So for those of you who wish you read more but don't know where to start, or for those of you who just are looking for new reads, this list will help match you to a book based on the TV shows you like.  (But if you're still struggling to find shows you like, I can't help you haha.)
Fair warning, most of these books are Young Adult fiction because that's just what I like.
If you like Gilmore Girls, read Someday, Someday, Maybe by Lauren Graham
Lauren Graham (who plays Lorelei) wrote a book!  While this book is about a struggling actress trying to make it big in NYC rather than a single mom with a caffeine problem, you can definitely tell Lauren wrote it; Franny talks and thinks a little like Lorelei.  It's also fascinating to read about an actress's life through the eyes of an actual actress, and you can't help but wonder how much of it was inspired by her own experiences.
Gilmore Girls alternate: The Disreputable History of Frankie Landau-Banks by E. Lockhart
I'm adding this book because the all-boys secret society that Frankie infiltrates reminds me of the Life and Death Brigade—you could literally swap Logan, Finn, and Colin for Matthew, Alpha and Steve (and in my head, I did).  Also, Frankie is very intelligent, like Rory, and I picked up a lot of interesting trivia from this book.
If you like The Walking Dead, read The Darkest Minds by Alexandra Bracken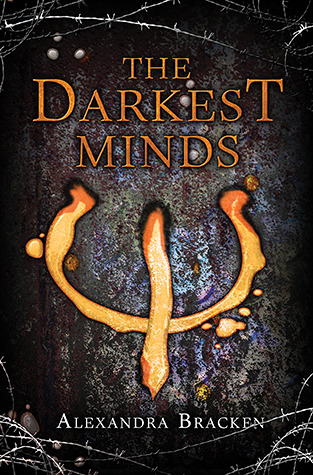 No zombies, but The Darkest Minds is about a band of fugitive teens trying to survive in a world that wants them dead.  Being on the road, scavenging for supplies, having dangerous interactions with the other survivors (and also skip tracers)–this book has the same gritty, sometimes-too-dark feel of the zombie apocalypse.  These teens also have abilities and are struggling to know what to do with them, so moral issues abound, which is what I like best about TWD.
If you like The Bachelor, read The Selection by Kiera Cass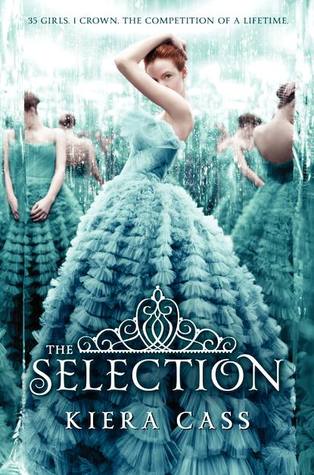 Prince Maxon searches for his princess by putting on a suspiciously Bachelor-like event, which is even televised.  All the dates, all the drama, all the fashion.  The Selection adds a nice spin by being set in a dystopian future and by throwing in a love triangle and some family issues, but in the end, like The Bachelor, it's kind of a guilty pleasure.
If you like Fear the Walking Dead, read The House of the Scorpion by Nancy Farmer
Matteo is one of the many clones that 142-year-old El Patron created of himself for spare parts.  I can't say too much more about this book without giving things away, but this book is full of tough moral issues and, bonus, it also takes place in Mexico.
If you like Starcrossed, read Alienated by Melissa Landers
When I first started reading Alienated, I was 100% convinced that Starcrossed had been based on it.  Extra-terrestrial foreign exchange students?  Earthling protesters?  Forbidden romance?  HOW ARE THESE NOT THE SAME?
If you like Timeless, read Ruby Red by Kerstin Gier
This is maybe a cheap comparison because timetraveling.  But there's also something about Lucy that reminds me of Gwyneth, and both storylines are fairly straightforward. What I mean is, they go back in time for specific periods of time and for specific purposes. While their actions in the past do have consequences in the future, the stories don't get as convoluted as they do in, say, Lost.